Nice MOFOB adjusted synchronised photocell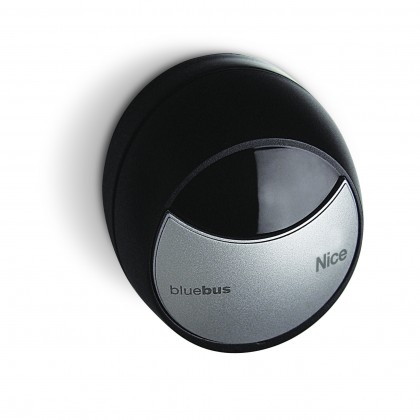 MOFOB HAS VERY LOW STOCK.

Please note, the MOFB HAS BEEN DISCONTINUED AND REPLACED BY THE EPMB.

Fixed or adjustable, synchronised photocells with BlueBUS technology.

The MOFB and MOFOB Photocells are obstacle detectors which make it possible to detect obstacles on the optical axis between a transmitter (TX) and a receiver (RX), type D according to Standard EN12453. These devices can only be connected to 'BlueBUS' networks, from which they receive their power supply and sends the output signal.

These devices are equipped with a Nice BlueBUS communication system which makes it easy to connect all the devices up to the control units using two wires only.

The MOFOB version, which can be adjusted, will solve the problem of compensating centring gaps up to 30°

The IB interface enables the user to connect obstacle detectors using BlueBUS technology (MOFB and MOFOB photocells) and control units with inputs for tradition photocell contacts.
Technical
Connection Type
Bus Wiring
Beam Range
15m
IP Rating
55
.
.
.
.